Favorite Hair Trends of 2018
December 30, 2018 | Leah D
2018 has come and gone
This year has gone by so quickly, but not without a few pop culture scandals and stories. From the royal wedding, Bieber's engagement, Kylie's pregnancy  and so much more, 2018 has been eventful.
In honor of the new year, we're going to recap some of our favorite hair trends from this past year.  So lets take a little trip down the 2018 memory lane.
2018 Hair Recap
Met Gala-Flowers
Jasmine Sander's gorgeous rose embellished braid was showstopping at this year's Met Gala red carpet. It was so intricate with the ribbon, red roses and golden flecked petals woven into a classic braid. Although it looks like a work of art, this style can actually be recreated at home.
To achieve this look, wrap different kinds of ribbon and fabric on sections of the hair before braiding. Then add some fake flowers, such as ones with little wires or pins on the back that you can find at the dollar store or at  your local craft store.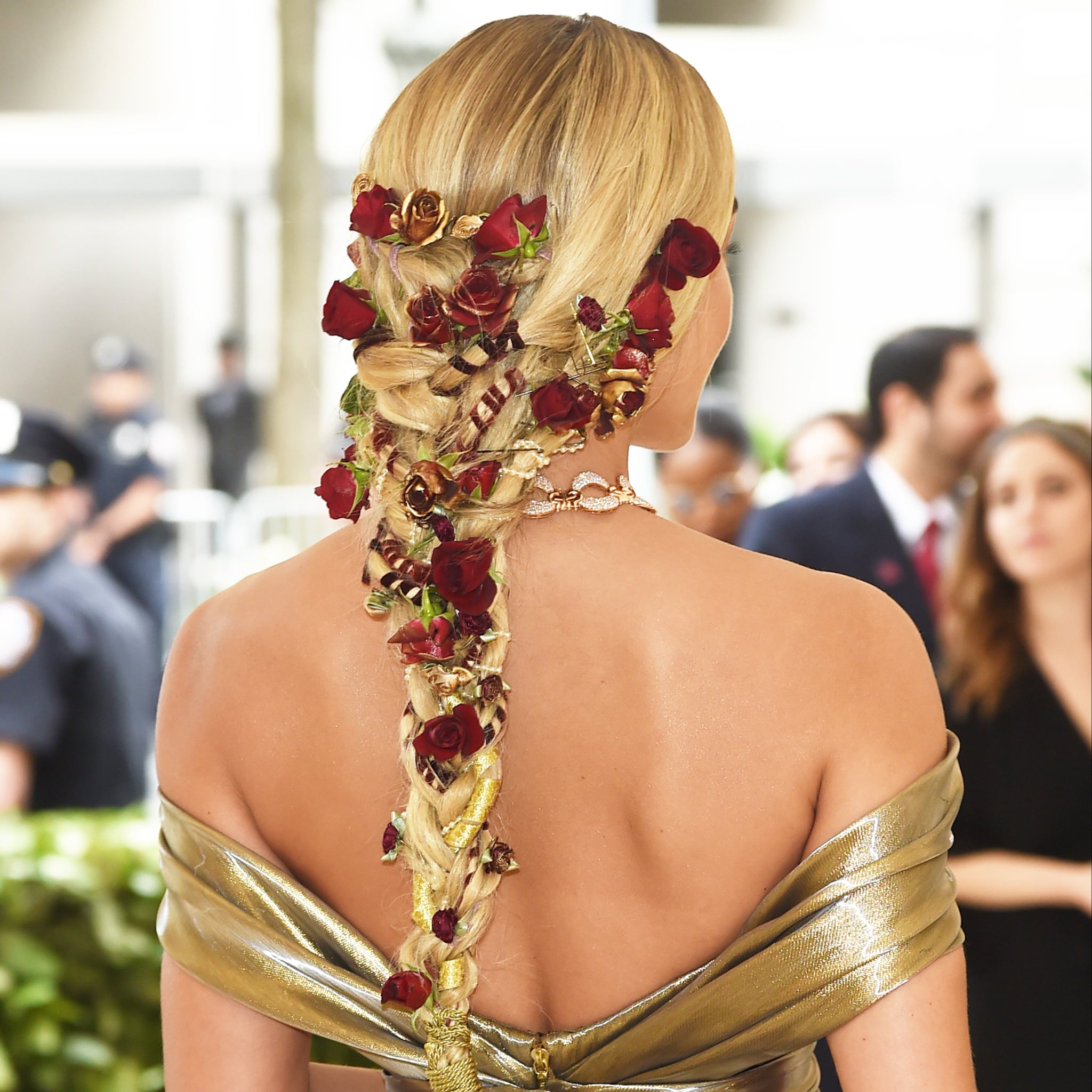 People's Choice-High ponytail
High ponytails have been everywhere this year. On almost every red carpet and even in your local grocery store, you're bound  to find at least one person sporting this look. This is a style we definitely don't think will be leaving us in 2019.
Kim wore one of the highest ponytails we've seen at this year's People's choice awards and looked absolutely amazing! To get her sleek high pony, make sure to use a gel or spray that adds shine on your hair and holds done the baby hairs. The Sebastian Professional Shine Crafter is even formulated with rock crystal extract to make your hair sparkle!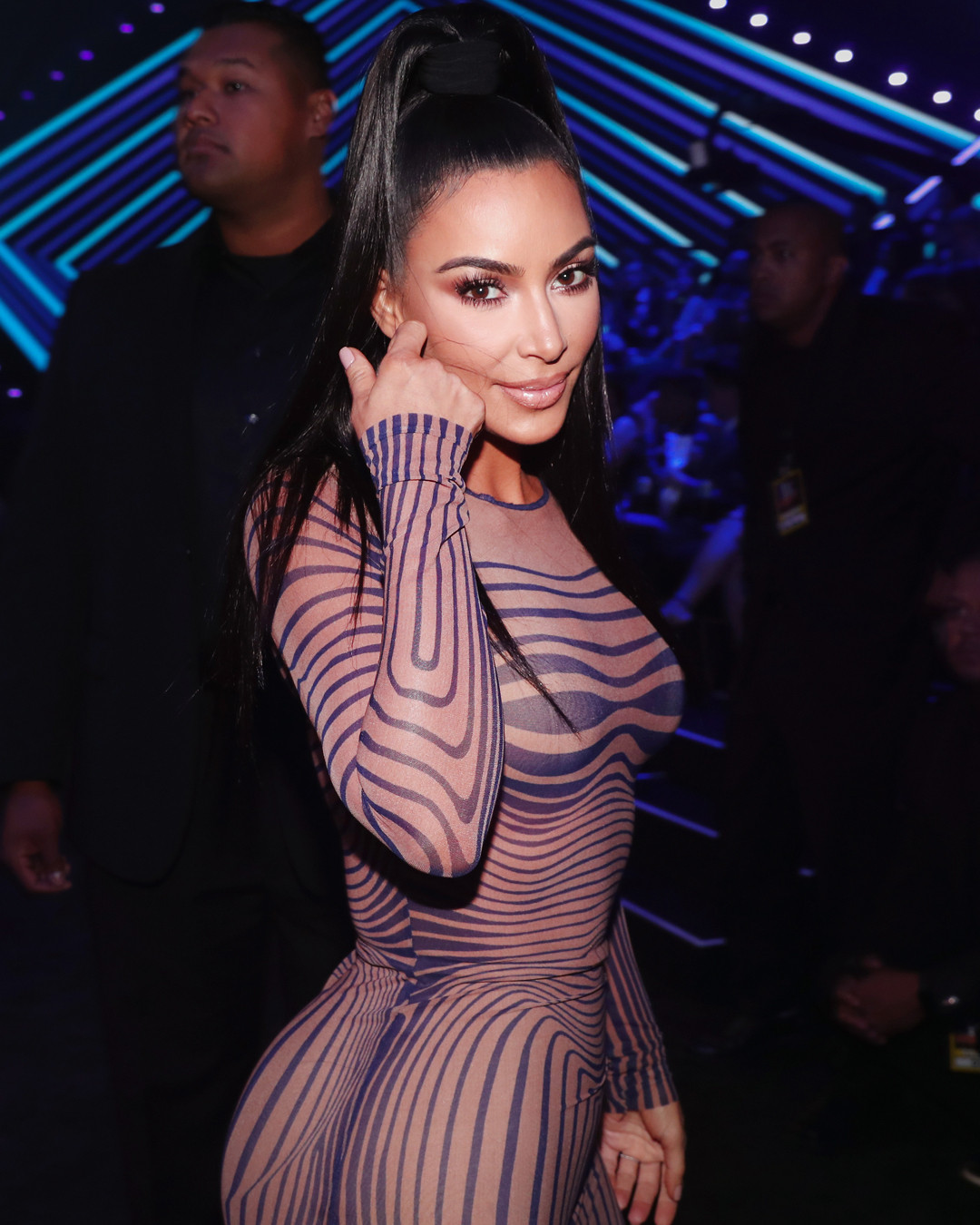 VMA's-Wet look
One of our favorite looks from the 2018 VMA's was Shay Mitchell's wet hair look. We've seen this style on many celebrities and we cannot get enough of it! Shay pulled it of so well, as she sleeked back her long dark locks with that sequined dress.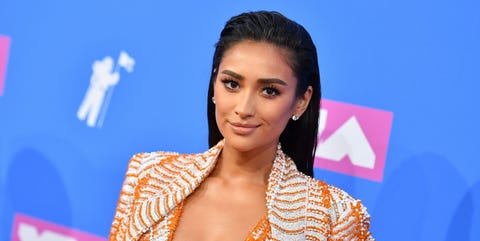 This look isn't the easiest to pull off, mainly because you don't want to look like you have greasy hair. We suggest using the LAKME K.Style Water-Touch Flexible Gel Wax. This product is made with a water-based formula that adds shine and flexible control for a weightless style. This will give you the perfect natural wet finish look.
People's Choice-Low ponytail
Can you tell that we love Shay Mitchell's hair! She always looks stunning, and this year's People's Choice awards did not disappoint. A sleek low ponytail is always a great option. It's simple, elegant and is a great hair style to show off a more detailed and busy outfit. This is definitely my go to style as it keeps the hair out of my face and also doesn't pull on my hair like a high ponytail does.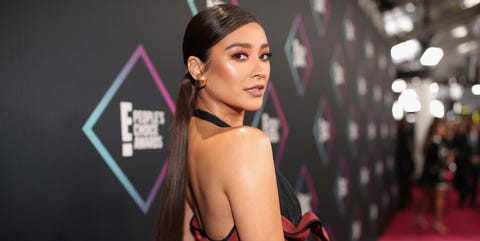 To get that very sleek look, we also recommend a shine spray such as the Sebastian Professional Shine Define. This is a lightweight mist that adds optimal shine to the hair. It can be used to protect the hair from heat or as as finishing spray to your hair that extra gloss.
Lucy Hale-Blonde 
Although we'll always associate Lucy Hale as being a brunette, we have to admit, this blonde does look quite good on her! Most people tend to go lighter for the spring/summer, however Lucy made this  transition in October of 2018 to kick off the Fall and Winter season.
Although going blonde can be fun, it's also a lot of maintenance. Before making this decision, you have to remember that you'll need to be more careful about the products you use on your hair.  Switching to purple shampoo, lots of conditioner and masks that are made for blonde hair will be essential in maintaining a non-brassy look.
For hair masks, try the Schwarzkopf Professional BlondMe Keratin Restore Blonde Mask. The goal of this mask is to restore elasticity  as well as to seal and smooth over your hair. It works on all blondes, both natural and bleached, but helps to repair the internal structure  as well as produce shinier and smoother hair.
SAG awards-Natural curls
Yara Shahidi looked absolutely stunning at the SAG awards in January. Her natural curls were beautiful, and this was definitely one of our favorite hair looks of the night. This is probably one of the healthiest things to do for your hair, as using too much heat can really damage the strands.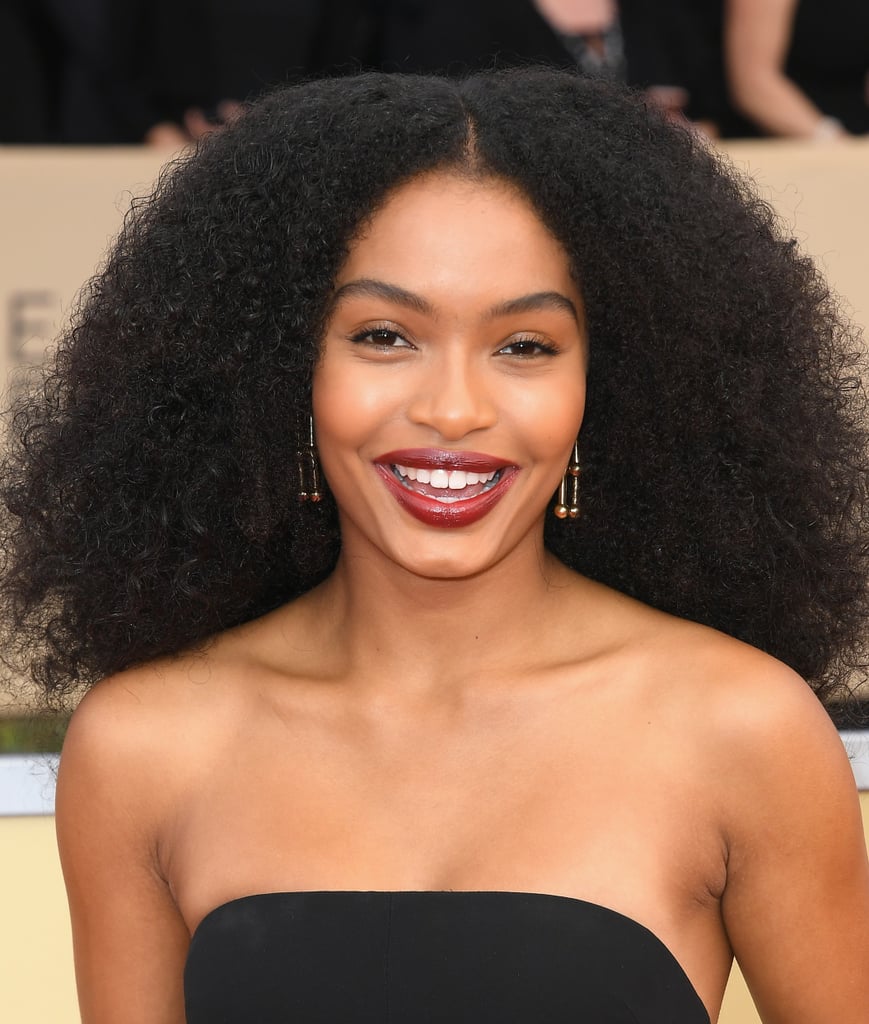 To enhance your natural curl without using too many products, try out the LAKME K.Style Rings Curl Activator Balm. This balm will help to activate your curls  and moisturize the hair. It has a long lasting control, enhances natural waves and delivers optimum shine while controlling frizz.
Grammy Awards-bob
The final look of 2018 that we simply loved was Bebe Rexha's short blonde bob. The color and deep side part gave her an edgy yet feminine look on the red carpet that matched so well with the pastel pink embellished gown. The nice thing about bobs is that you can really play with the volume and texture of the hair. Since these cuts are shorter, there isn't as much hair to weigh down the roots.
To get that texturized, messy but cute look, the JOICO  hair shake liquid-to-powder finishing texturizer might be the product for you. This formula comes out of the bottle as a very fine mist, but then dries to a powder to provide that perfect tousled texture. It also delivers volume, lift and works on any hair type.
And this concludes our final post for 2018! We hope you all had an amazing year and we can't wait to see what hair trends pop up in 2019. 
xoxo,
Leah
(Visited 1 times, 1 visits today)