Gift Guide for the Man in your Life
November 8, 2018 | Leah D
Shopping for guys can be tough.
Trying to figure what they want or what they need can be a daunting task. I know I always default back on buying my dad some sort of sweater or shirt since he doesn't like shopping himself. But does he really want another shirt every year?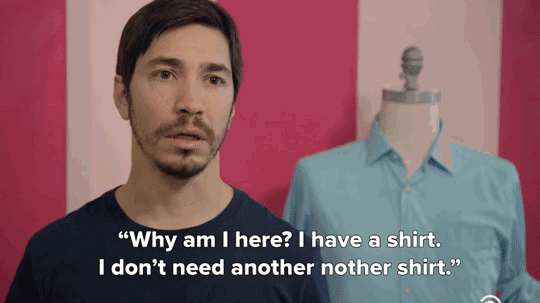 Whether you're looking for the perfect gift for your dad, brother, boyfriend or husband, we have the perfect present for that special man in your life.
1.Devil's Water
Devil's Water by Barberstation is a really cool gift for any guy that likes beer.
It's an aftershave and hair tonic, but it's the packaging that really sells it. The product comes in a beer bottle looking container with a cool vintage label. The product itself is also amazing. The scent is a blend of red mandarin, 
cinnamon, white wood, tobacco and blond leather. This soothing combination helps to calm skin and heel any razor nicks. However other than just an after shave, it can be used as a hair tonic to restyle hair and refreshes the scalp.
2. Beard Balm
If your man has a beard, then a beard balm is a great gift. This one developed by Barberstation is designed to take care of both the beard and the skin underneath it.  It is made with sheabutter, beeswax and argan oil to moisturize skin, reduce itch and beardruff and soften beard hair. It also leaves nice light citrus and bergamot scent while it tames the beard.
This product has gotten rave reviews with men saying that it helps make their beard more manageable, gives it a smooth appearance without feeling greasy, has a great scent and really helps with that uncomfortable beard itch.
3. Hair kit
We all know at least one guy who is constantly fixing their hair . For that man who loves to keep himself looking well-groomed, try the American Crew Hold Kit. This kit includes 1 bottle of each:
This is a versatile texture cream made from natural ingredients that leaves hair looking thicker and control fly away strands. The lotion contains ginseng extract which increases hair manageability and allows the hair to appear fuller. It creates a very healthy, natural, barely there styled look with minimal effort.
This product acts like a hair gel without the sticky feeling. It has a medium hold and provides optimal shine and hair control. It is the perfect touch to finish off a style and makes the process of styling easier. It is great for cowlicks and won't leave a greasy or crunchy residue feeling.
This unique spray features a new technology that provides an all-day flexible style performance without the need to re-apply. It helps to control the style while still allowing hair to look and feel flexible. It's easy to remove with shampoo, won't make your hair look greasy and  has a medium hold and medium shine.
The boost cream will enhance the definition of the hairstyle for a natural shine and laid back volume. It contains moisturizing properties to create softer hair, prevent dryness as well as  adding body and fullness.
This product has an opaque finish, contains moisturizing agents and helps to improve hair health. It provides volume and also helps to shape your hair when used on wet strands. It prevents hair deterioration by increasing moisture retention and protecting from ultraviolet rays.
This product adds major volume! It's a weightless powder that helps to add grit to create a dramatic and textured look. It can be layered with other products from the American Crew Styling products to give that added volumized look. It essentially lifts the hair to give the illusion of thickness, yet feels weightless on the head. It is also a flexible hold and can help to revitalize and restore hair.
This kit is only 50$ and allows your man to create endless looks so that he always has the best hair. That being said, these products are also sold individually (around 14$ each) if you think he might prefer a specific item.
4. Hair loss/thinning system
For any of the men in your life that might be starting to lose hair, the Nioxin  System starter kit can be very beneficial. Not only does is help to provide thicker looking strands, but it can also help with his confidence.
The system includes the cleanser, scalp therapy and scalp treatment. It contains antioxidants, botanicals, vitamins, and purifying agents that together help to clean the follicles of the scalp.
There are also cystine amino acids, and lightweight conditioning and treatment ingredients which will assist in reducing hair loss through strengthening the strands, making them appear thicker and protecting against damage and breakage.
5. Fragrance
If your guy isn't into hair, then a nice fragrance makes for a wonderful gift. We recommend the American Crew Nine Fragrance for Men. This product has great reviews from women who say that not only do their husbands like this scent, but so do they. The brand even says that 9 out of 10 women say that they actually enjoy this male fragrance.  This one is also only 24$ which is a steal compared to other designer labels.
With this list, you'll be sure to get that special guy a gift that he really enjoys! Not only do these products look really stylish and cool, but they are effective and useful for any guy's day-to-day life. Happy shopping!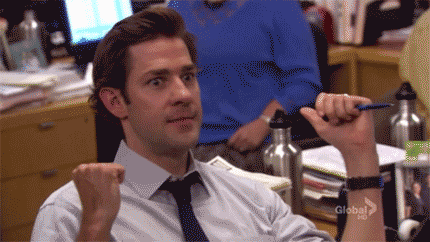 xoxo,
Leah