Holiday Hair Gift Guide for Her
November 12, 2018 | Leah D
Are you still looking for the perfect gift for one of the women in your life?
For many woman, hair is the most important feature. Some spend hours at the salon and hundreds of dollars to change up and maintain their luscious locks. I know I'm guilty of spending a bit too much on hair. So if your looking for a new creative gift to get the lady in your life, we've got you covered. Skip getting the typical  flowers, chocolate, jewellery or clothes, why not buy her trustworthy hair products that you'll know she'll love!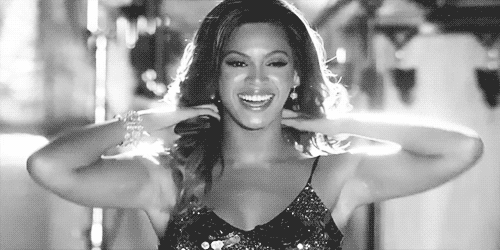 Whether you're in need of a gift for your mom, sister, girlfriend or wife, we have some amazing options to keep her hair looking flawless. 
Gifts to get that luscious Beyonce hair
1.Strawberry pink hairdryer
Is this not the prettiest blow dryer ever? For any ladies in your life that love pink, this is not only an incredibly practical gift, but it's also so stylish. This Verdict Professional hairdryer features a powerful airflow, 3 speeds, 3 heat settings, a non-slip finish and a tangle free cord. It also comes in 2 shades, a bubblegum pink and a beautiful Lavender.
2. Hair Perfume
Another gift that any woman would appreciate is a hair perfume. The Style ID Protect Perfume is perfect because not only does it have a nice fragrance, but it helps to protect hair from UV damage, pollution and color fading. It contains sunflower seed extract which is what helps to repair your hair, olive leaf extract to protect from pollution and glycerin for hydration.
3. Volume Shaper
A volume shaper is the perfect gift for any woman that enjoys full and bouncy hair. The Lakme K.Style Body Shaper Volume Cream is good for all hair types and provides extra body, texture, volume and shine. It also helps to add moisture, condition and smooth hair. It works best on damp hair and is especially effective on curly hair.
4. Heated Brush
Does that special lady in your life have very long or thick hair? Or is she super busy and doesn't have time to style her  hair in the morning? If any of your answers are a yes, then a hot brush is a great gift. It is both useful and thoughtful. This Ionic heated brush from Hair Forensics  tames frizz, straightens, waves and can curl hair while smoothing the hair cuticles. The bristles heat up to detangle hair when styling.
5. Hair oil
For any beauty Queen in your life, give her the gift of the CHI Miss Universe Style Illuminate Moringa and Macadamia Oil. Oils are so amazing for your hair as they can protect against breakage. This particular oil blend protects hair from heat, hair breakage, eliminates frizz and humidity. It also detangles, smooths, softens hair while reducing blow dry time.
6. Travel sized straightener
For any girl who's always traveling, the Go-M-Pi Go mini 1/2″ Tourmaline Ceramic Styling Iron Pink by FHI would make a very cute gift. This small pink flatiron is the perfect size to take traveling and to style your hair on the go. Despite its size, the temperature can still reach up to 410 F and distributes heat evenly. It also contains moisture-locking negative ions to seal in moisture, repel humidity, reduce frizz and help eliminate static.
7. Beach Bundle
If any of you are lucky to be celebrating the holidays on the beach, then the TIGI Bed head shore thing kit is a must.  This set features 4 Bed head hair products and a beach cover up for 42$. The products include the Totally Beachin' Shampoo, Totally Beachin" conditioner, Beach Freak Detangler spray and the Beach Bound protection spray. These products are made for beach living and will help any girl achieve the perfect beach waves look.
8. BioArgan Hydrating pack
To achieve that extremely silky and shiny hair, try the Lakme K.Therapy BioArgan Hydrating Pack. These are some of our most loved products since they work on all hair types and deliver that natural shine and velvety feel that so many woman want to achieve in their hair.  These products have 100% organic Argan oil as well as other antioxidants that are safe for color treated hair as well. This pack comes with the Bio argan shampoo, hydrating mask and the oil itself.
Happy shopping everyone! We hope that you are able to find the perfect gift for that deserving lady in your life. Don't forget to check out Beautyroute.com to see a more extensive gift selection guide. Just click "gifts for her" or you can get even more specific using our tabs for your sister, mom or girlfriend.
xoxo,
Leah