Our Favorite Hairstyles Featured at the 77th Golden Globe Awards
With the New Year comes the wave of annual award shows that allows fans to watch all of their favourite celebrities together on one screen and admire their impressive (yet sometimes questionable) looks.
The Golden Globes kick off every January, and with this year's awards came Ricky Gervais' controversial humor, a few sentimental speeches and many amazing looks from our idols.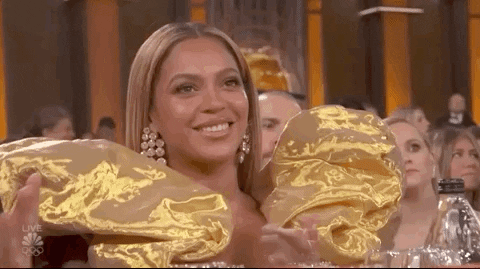 From braids to blowouts, we've compiled our favourite celebrity hairstyle looks from the evening premiered last Sunday, with ways for you to recreate them.
1. Saoirse Ronan's Simple Blowout
The Little Women star looked amazing in her sparkling gown and completed her look with a neatly coiffed blowout that probably had heads turning her way.
How to get Saoirse's look:
To achieve this perfect yet simple 'do for any event, start by using a hair oil like the KeraStraight Ultimate Oil on freshly washed and brushed hair, to prepare your locks with the softer touch and to keep it untangled.
Section off your hair into separate parts, and using a medium round ceramic brush, brush through the sections with an outward twisting motion while hair drying to achieve and full and wavy look.
Once you've brushed and dried through all the sections, make sure all of the pieces have been nicely done and with enough volume. If there are any missing pieces, simply go through and shape them with a curling iron or add extra lift with a volume spray. Our current curling fave is the Hair Forensic New Wave 50D Curling Wand, that offers 3 different widths to use.
Saoirse didn't go for a full and curly blowout, so avoid curling with a wand if you want to have a more natural look like hers.
2. Priyanka Chopra Jonas' Retro Curls
The classic retro curls look returned, with a timeless elegance that stole the show on the carpet.
How can these gorgeous curls be attained?
When going for a look like Priyanka's, it's important to start off by running a volumizing mousse through your hair, like the Rusk Plumping Mousse.
If you feel like your hair is still too flat, lightly spray a Volume Focused Spray at your roots. This will prep and lift your locks to be ready for styling.
There are multiple ways you can achieve such a look, but our fave is to use curling rollers to get that vintage feel; after all, women didn't always have irons to work with and actually used to use soda cans to roll their hair!
We suggest using the Heat Runway IQ Session Rollers (which are on sale right now!) for this process. Like Saoirse's style, start by separating parts of your hair while it is still wet with a styling comb, and then proceed by curling up the sections of hair around the rollers from the bottom of your strands towards your head. You should securely pin the rolls using clips for the curls to become defined.
Once your hair is dry, remove the rollers and secure them with a solid hold hairspray like Lakme's K.Style Hard Extreme Hold Spray. This will ensure your curls last all night!
3. Lucy Boynton's Short Cut
Lucy looked edgy and fierce in her silver ensemble, and gave us the ear tuck trend we didn't know we needed to come back. Her trendy look was paired with a bedazzled hair clip and made us all want to chop off our locks to match.
How can you recreate Lucy's style?
Her look can be achieved with both short and long hair, but obviously will look a little different based on the hair length.
Nonetheless, start off this edgy feel by applying a texturizing cream to your wet hair; we recommend the Lakme K.Style Body Shaper Volume Cream. Put a small amount in your hands and scrunch it into your hair.
Then, create separate hair sections and blow dry them while brushing with a smaller width brush, like this Avanti Ultra Medium Argan and Keratin Brush. Use a powerful professional ionic dryer like the Hair Forensic Dryology 1800. This will give your hair extra volume, shine and waves for body.

After your hair dries, start curling your hair by either using a medium curling iron or a flat iron.
If you go for a curling iron, wrap pieces of hair around the wand and hold for 15-30 seconds. This will allow you to get solid curls that can be tousled out with your fingers to get loose waves.
If you opt for the flat iron, you will see big waves as a result. I've linked a video on how to get the best results with this tool.
Finish off the look by running Hair Treats' Style ID Fiber Texture Cream with your fingers through your waves to give an extra textured look, and then set it with a light hairspray like Joico's Joishape Shaping & Finishing Spray.
4. Zoë Kravitz's Simple Pixie
Zoë gave us all of the #newyearnewme feels with this chopped off style. She went simple with limited accessories and a bold red lipstick, yet still looked stunning for the show.
How to get this simple look:
Recreating this look is attainable for all of you who currently have very short hair. Or, perhaps those of you who have recently cut it all off!
Having short hair like Zoë may sometimes feel limited in terms of styling, but you can have so much fun with it by making your hair curled up, sleeked down, or like Zoë, create a fun texture look.
In order to get this style, simply rub a volumizing mousse into your hair that provides hold but doesn't leave any residue, like Rusk's Plumping Mousse, and voila! Ready for any night out in seconds.
Like all of these lovely ladies, you too can recreate award-winning looks for any occasion. Let us know in the comments if you recreate any of these looks, or on Instagram with #mybeautyroute or tag us @beautyroute!
'Til next time!
(Visited 91 times, 1 visits today)